A Married Couple in Carmel
Journey to the Secular Carmelites
I believe it was no accident that we came to Carmel. Having been born and raised in Jordan, I received all the Sacraments in the local Church — known to everybody as St. George Latin Church — since it follows the Latin rite and is surrounded by Byzantine and Maronite rites.
I immigrated into the United States in 1979. My wife and I got married in the same Church in 1982 and became citizens in 1988. Before that, we had grown up in a family devoted to the Blessed Sacrament and to the Blessed Mother.
In 2012, my father had gotten ill and I rushed to go and stay with him for a few weeks. When I got back, my wife was ill, but didn't say anything while I was with my father. I had taken her to the E.R. that same night where I found my best friend also in the ICU at the same hospital. My business was hurting while I was away for a few weeks and all my bills were piling up; my father was in and out the hospital, my wife was having two surgeries done, and my best friend had been called to his eternal home.
One day, while driving on the highway to see my wife at the hospital, I thought I was on the edge of a nervous breakdown. After leaving, I was wondering what I should do. I accidentally took the wrong route to work, passing by the Carmelite shrine. I felt the need to make a u-turn and go into the Chapel. The rest is history.
Now the Carmelite Chapel in Munster is our home and our community, and it is the Church we grow within. The official name of our church in Jordan was actually not St. George, but rather Our Lady of Mount Carmel! We found this out when we asked for the confirmation certificate.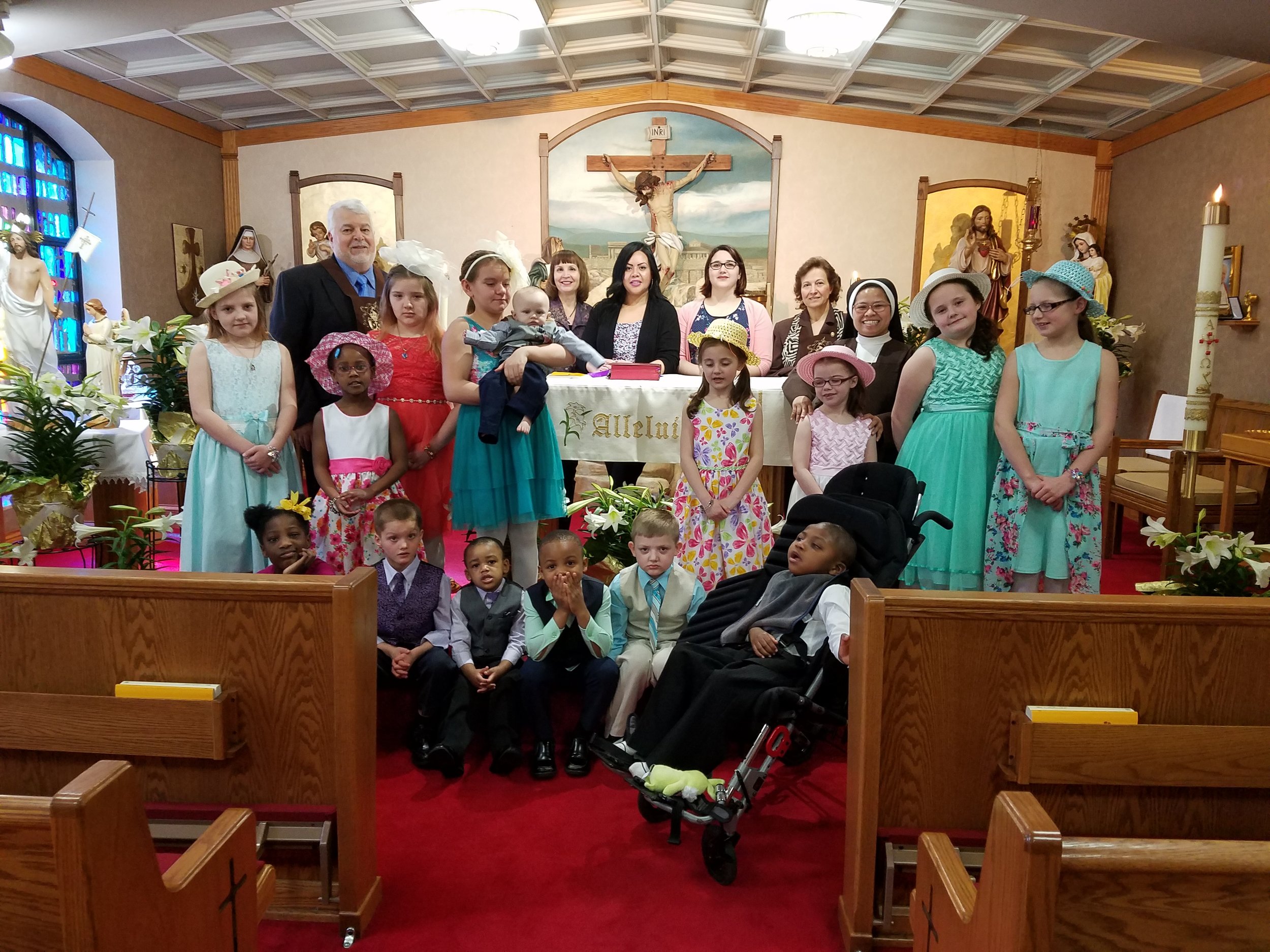 Ghanem and Mary at the St. Joseph Carmelite Home, Easter 2018
Ghanem and Mary following the 10 am Mass celebrated by Fr. Paul, OCD, on January 27, 2019.